AudioLabel - Change Email Address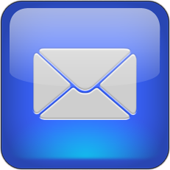 If you have already purchased AudioLabel, you can change the email address linked to your order, and have your serial code and download link emailed to the new email address.
To change your account email address, please enter the old and new email address below, and click the 'Change Email' button.
Old Email Address:
Retype Old Email Address:
New Email Address:
Retype New Email Address:


Forgot Your Email Address?
If you forgot the email address used to purchase AudioLabel, please visit the
Find Account Page
.

Privacy Policy:
CdCoverSoft is committed to protecting your privacy. Any personal information collected is never shared, sold, traded, or disclosed to any third party. We are simply in the business of making great label software. This web page uses a secure HTTPS connection to protect any personal information sent over the internet.
© 2016 CdCoverSoft