Labeling MP3 CDs
AudioLabel Help File Topic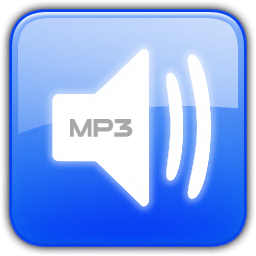 Create MP3 Labels
AudioLabel CD Label Maker creates labels for MP3 CDs by
reading
the
artist name
and
song title
directly from the CD. The disc and case labels are automatically filled with artist and title text after all the MP3 files are scanned. The text for the artist and title is extracted from the ID3 tag of the MP3 file, or the text of the MP3 file name.
MP3 CD's
Basically, MP3 CD's are standard data CD's that have MP3 files on them. These files can be anywhere on the CD including sub-folders. AudioLabel looks for MP3 files on the CD that have an ".mp3" or ".MP3" file extension; all other file types are ignored. The file name and ID3 tag information can be picked up from each MP3 file and then used as the track name. After the CD has been read, you can switch between the file name and ID3 tag by clicking on the "Use Tag" checkbox in the
Read CD
dialog.
MP3 Filenames
The first thing that AudioLabel reads is the file name. It's very common for the file to be named with the artist first and then the song title (i.e. "Artist-Title.mp3"). The file name can be very descriptive; however, the naming convention tends to be inconsistent. Some of the files use extra spaces and underscores _ to separate the track name. In order to make the file name more consistent and readable, AudioLabel makes changes to the name. First, the ".mp3" extension is removed from the name. Each underscore_ is changed to a single space. Double spaces are changed to a single dash - (this usually happens between the artist and title). Furthermore, the first letter of each word is capitalized.
ID3 TAG
AudioLabel can also read the artist and title text from ID3 tag of a MP3 file. The ID3 tag is a small piece of data that is attached to the MP3 file. It contains information like the artist, title, album, year, genre, lyrics, and even pictures. Although these tags can hold a lot of information, they are rarely filled out consistently. The only things that seem to be consistent are the artist and title tag. When scanning an MP3 disc, the artist and title are extracted from the ID3 tag and combined to form the track name (i.e. "Artist-Title"). It should be noted that some MP3 files do not have an ID3 Tag. When this happens, the program reverts back to the file name.